A regulation
for every interveners
In accordance with article 1.3 of the ADR and IMDG agreements, each actor in the transfer of these specific goods must receive a training adapted to his functions and responsibilities. A different level of training applies to each actor. These trainings deal with the risks and dangers linked to the transport of dangerous goods and make the trainees aware of the procedures to be followed upstream, and in case of incident. As with other training courses, refresher courses must be given periodically, every 2 years.
"Employees must be trained in accordance with 1.3.2 prior to assuming responsibilities and may only perfom duties for which they have not yet been trained under the direct supervision of a trained person."
Did you know ?

When transporting multi-modal dangerous goods, the personnel involved must be aware of the requirements for the other means of transport they will be dealing with.
The trainings
we offer
These trainings aim to :
Make your structure compliant with the legislation and thus avoid penalties
Enable everyone to identify the risks related to TDG, and know how to control them
Make your employees operational in case of incident
Improve your customer satisfaction thanks to employees with a better knowledge of TDG and ADR, who will respond more accurately to customer requests
Identify and interpret all movements in the dangerous goods transportation chain
Introduce all your employees to Chapter 1.3 of the ADR
Would you like to register ?
Recall training to Chapter 1.3 of the ADR Regulation
Our trainings catalog for 2022
By clicking below, you can access all of our ADR, IATA, IMDG and CSTMD sheets, the session schedules and the online registration form.
Download the 2022 Training Catalogue (1,64 Mo - french version)

The transportation
Channel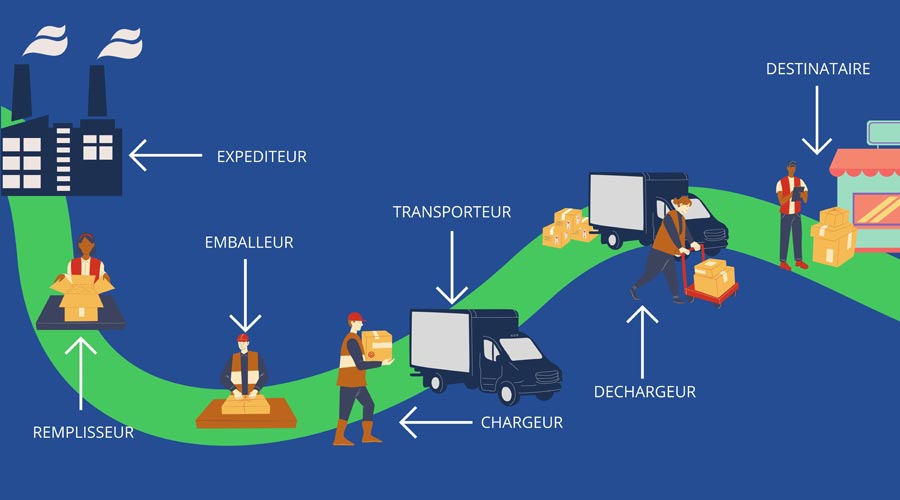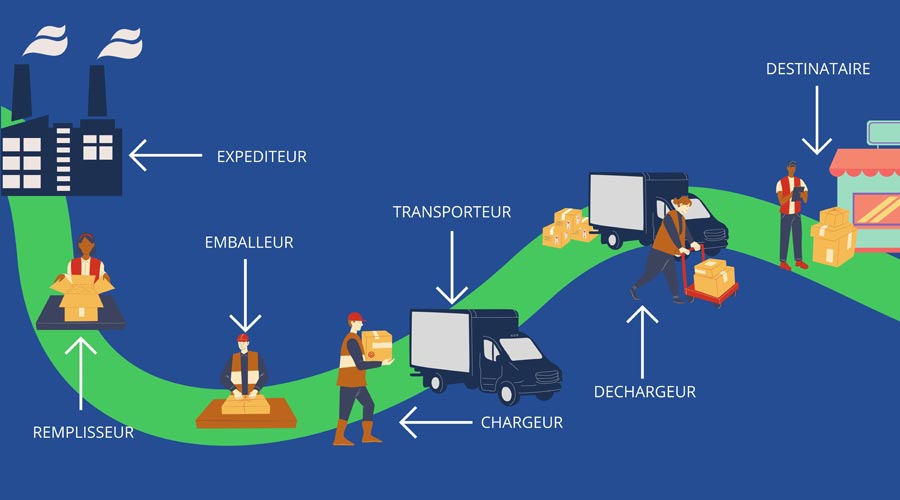 Throughout the transport chain, from the shipper, to the packer, through the carrier to the consignee, all persons involved in the transport chain must be trained in ADR 1.3. It is important to be aware that at each stage where goods are handled, obligations and recommendations exist to guarantee the safety not only of the personnel working, but also of their environment, while preserving the integrity of the goods.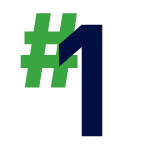 TRAIN
BVT, a trusted partner for training your staff, relies on a pedagogical approach based on real work situations. Our objective is to quickly develop the autonomy of your employees.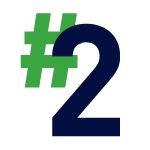 CERTIFY
We test all types of packaging in order to certify them for the Transport of Dangerous Goods. Our expertise in testing allows us to maximize safety and limit any risk.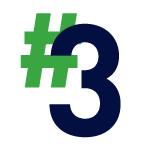 CONTROL
To make an inventory of the application of the Transport of Dangerous Goods regulations in your company, and to obtain an exhaustive report on the deviations noted.
Our Trainings
To make the participants quickly autonomous and operational after the training
Our Laboratory
Transport your dangerous goods all over the world in safety